Provindial Nominee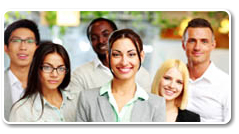 Most provinces and territories in Canada have an agreement with Government of Canada that lets them nominate immigrants who want to settle there.
In many cases, applicant must apply directly to a province or territory to be considered under its Provincial Nominee Program (PNP)
Language test
Applicant must take a language test if applying under provincial nominee
For :
semi-skilled or low-skilled job (NOC C & D)

Under express entry for :
- Managerial occupation (NOC) O
- Professional Job (NOC) A
- Technical and Trade (NOC) A
Applicant must apply in two stages:
1. First stage- applicant must apply to the province or territory wanting to settle. Application will be reviewed based on itís immigration needs and if t he applicant really want to live in the province selected.
Following are the list provinces and territory that could be applied for provincial nominee.
Alberta
British Columbia
Manitoba
New Brunswick
New Foundland and Labrador
Northwest Territories
Nova Scotia
Ontario
Prince Edward Island
Saskatchewan
Yukon 2. After the province has nominated the applicant, he/she must apply to Citizenship and Immigration Canada (CIC) for permanent residence. CIC officer will assess your application based on Canadian rules.